Get Smart is powerful. Get Smart is fierce. Get Smart is extraordinary.
Get Smart has challenged me to awaken the thoughts that are often drowned out by the everyday hustle and bustle of being a 20-something graduate student. My constantly quick pace sometimes results in a lack of honest reflection about who I am and where I am going because well, I am always "going, going, going…"
When I first applied for the Get Smart summer internship, I was just wrapping up my first year of grad school and I was, in every sense of the word, done. I was done with school, finals, my internship and I was burnt out. I missed my friends and comfort of college after a tough finals week. One year later, the reality was still setting in. They say that the first year out of undergrad is the hardest, and let me tell you…they were not kidding. I wouldn't say my year was "bad" per say, but it was quite a downgrade from the wonderful life I led, surrounded by my best friends with a packed social calendar and everything I wanted within arm's reach. After a year of more reading than I knew what to do with, my friends on opposite sides of the country, the polar vortex and my daily adventures on the New York City subway, I felt like a rag doll being pulled in a million directions. I was trying to get it all done and hold it all together, but what I ended up with was a lack of personal direction.
I never stopped to think about how I could change my own perspective and make it more positive. I convinced myself that I just simply did not have the time; this was my reality now and I had to make it work. So I woke up, got through my day as successfully as I could, focused on kicking grad school's butt and went to bed. Get Smart stopped me dead in my tracks, and smacked me awake. I was living and breathing but I was in no way in control of my own positivity or happiness, let alone thriving. Get Smart gave me the purpose to reflect on my experiences, how I felt, what I thought, what I wanted and where I was going, and sit with them long enough to craft a message to other women. That is powerful.
Get Smart would not allow me to continue sulking and feeling "done." It shook me awake and empowered me to take control of my own life and happiness. Fierce. Get Smart taught me that I have the power to not only change my own perspective but also help to change the perspectives of others by sharing my thoughts and advice. This, the most important of any lesson Get Smart has taught me, is extraordinary.
I realized that I was not alone and that there is a network of wonderful, compassionate, intelligent and amazing women who intentionally share their thoughts, stories and words of advice with other women to help, inspire and motivate each other along our crazy, wonderful, passionate and sometimes down-right difficult journeys. That my friends, is Get Smart.
Help Get Smart GROW! Your gift helps fund the intern program Mia has been part of and helps us mentor young women in need!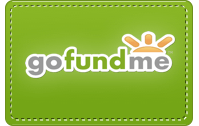 Get Smart, Get Inspired
Whether you are 14, 19, 23 or a parent/mentor Join our mailing list (we only email 1x a week with something inspiring!) here!
What will they find when they Google you?
Would you like to create a positive online presence? Consider writing for us! Apply here!